---
Bonpoint x French Bandit
Our new collaboration that will dress your pets.

Bonpoint, the children's fashion house, and French Bandit, which specializes in accessories for cats and dogs, present a unique new collaboration to mark the start of the Fall-Winter 2023 season. French Bandit, a brand devoted to animals, charmed pet owners with its original, high quality designs. The brand embodies elegance, style, and comfort for pets.
Maison Bonpoint, renowned worldwide for its timeless collections and attention to detail, welcomes cats and dogs as members of the family. The "Child's play" collection reflects that vision of family.
---
This collection presents seven accessories for dogs and cats, combining French Bandit's expert designs with Bonpoint's sophisticated style. All the accessories are available in two colors: navy blue and poppy red.
---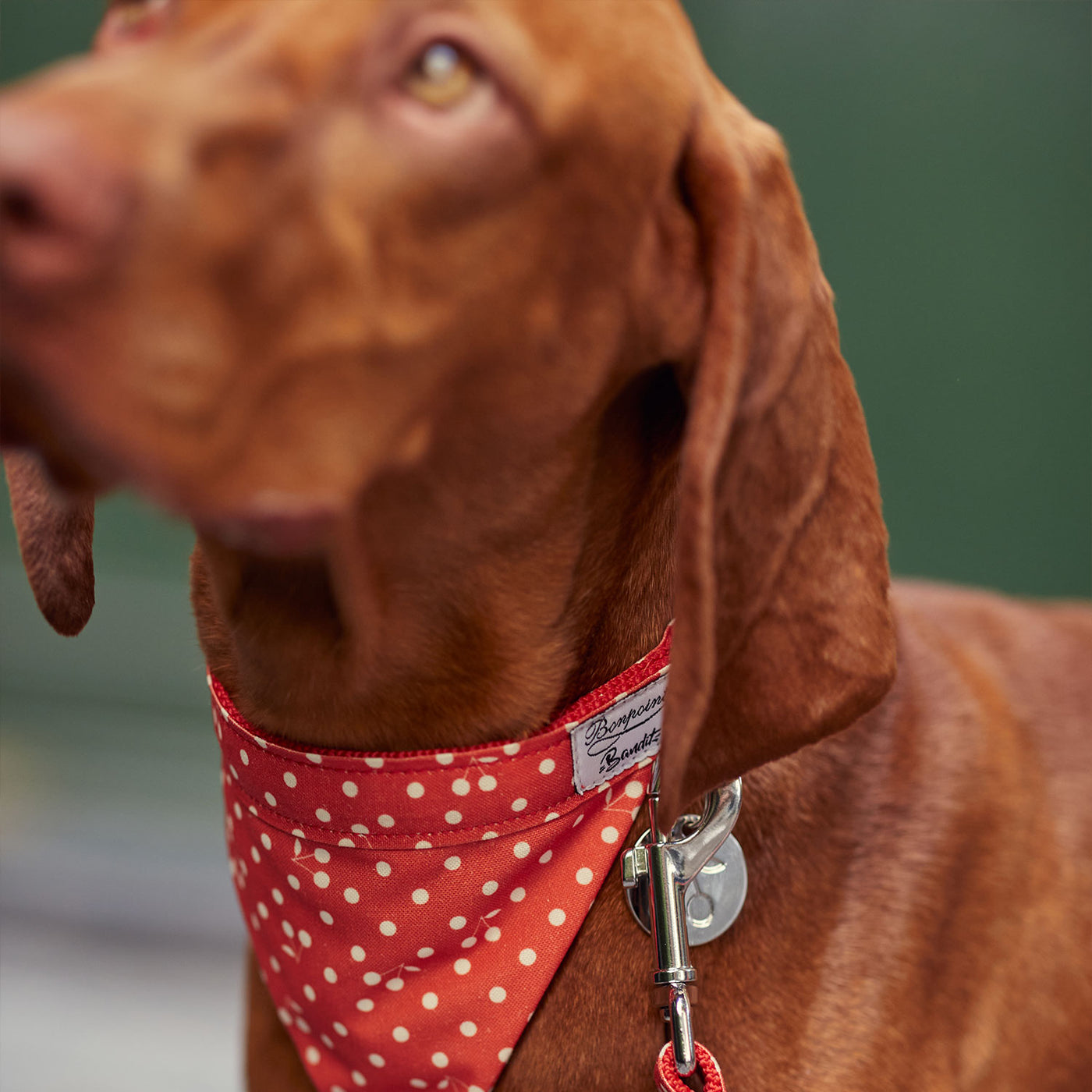 KEY INFORMATION:
The collar, bandana, harness, leash, pouch, and tags are inspired by the renowned fashion brand and available in two elegant shades: navy blue and poppy red, embellished with an adorable polka-dot pattern.
The "Child's Play" collection will be available from September 15, 2023, on:
- The Bonpoint e-shop: fr.bonpoint.com
- The French Bandit e-shop: french-bandit.com
Price range:
Collar: € 37
Bandana: € 47
Harness: € 75
120 cm leash: € 55
220 cm leash: € 80
Pouch: € 35
Tag: € 18
---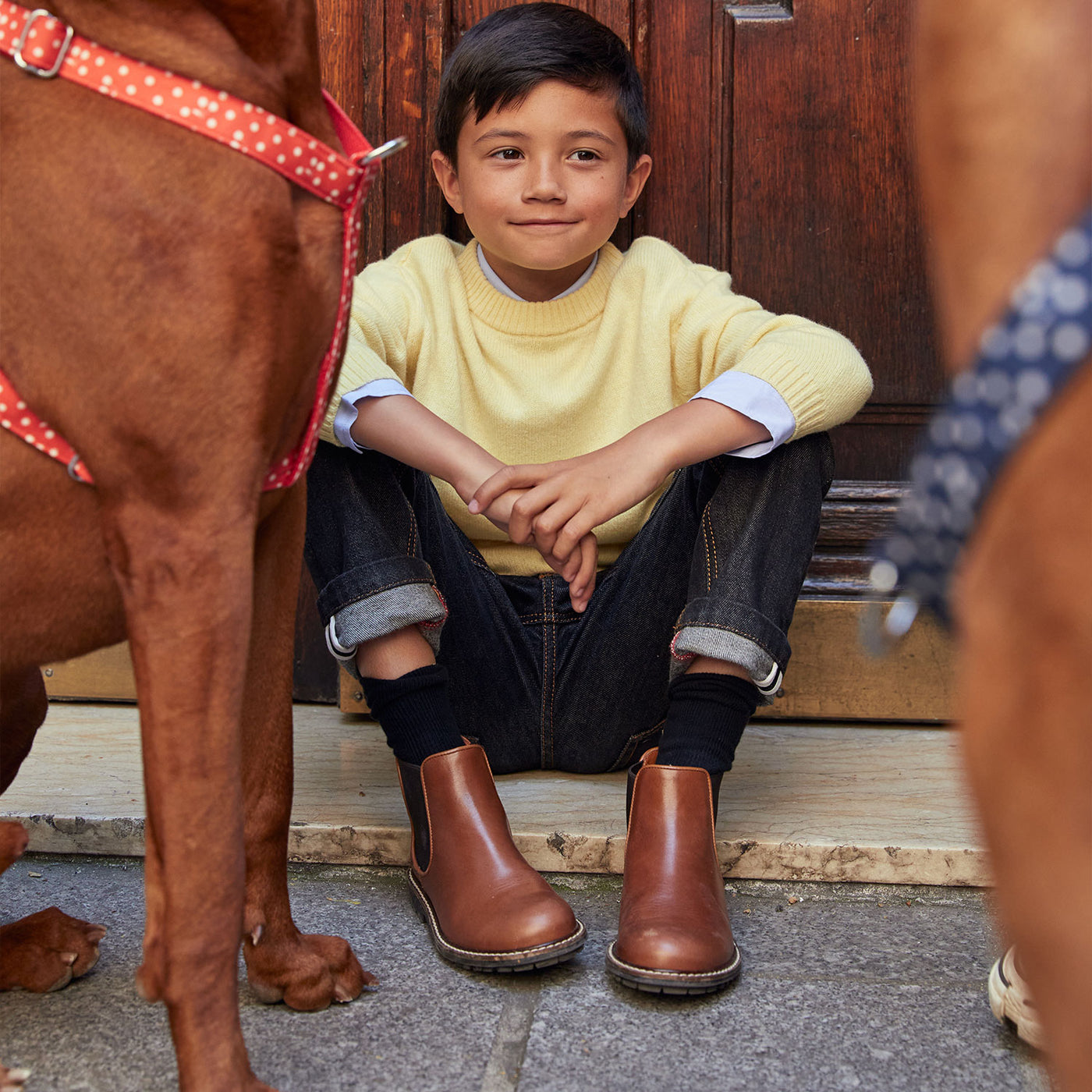 A children's fashion Maison founded in 1975. Bonpoint's bold style set it apart ever since its first collection. The intuitive and visionary brand established itself as trendsetter thanks to its modern, unique silhouettes. Following the tradition of the great fashion Houses, Bonpoint has established a creation and production process where stylists, designers, pattern makers, and cutters work in close collaboration. Bonpoint styling turns happiness into an everyday lifestyle. Bonpoint has remained faithful to its exceptional savoir-faire and core values: the precision of beauty, a passion for quality, and meticulous attention to details and finishes.
---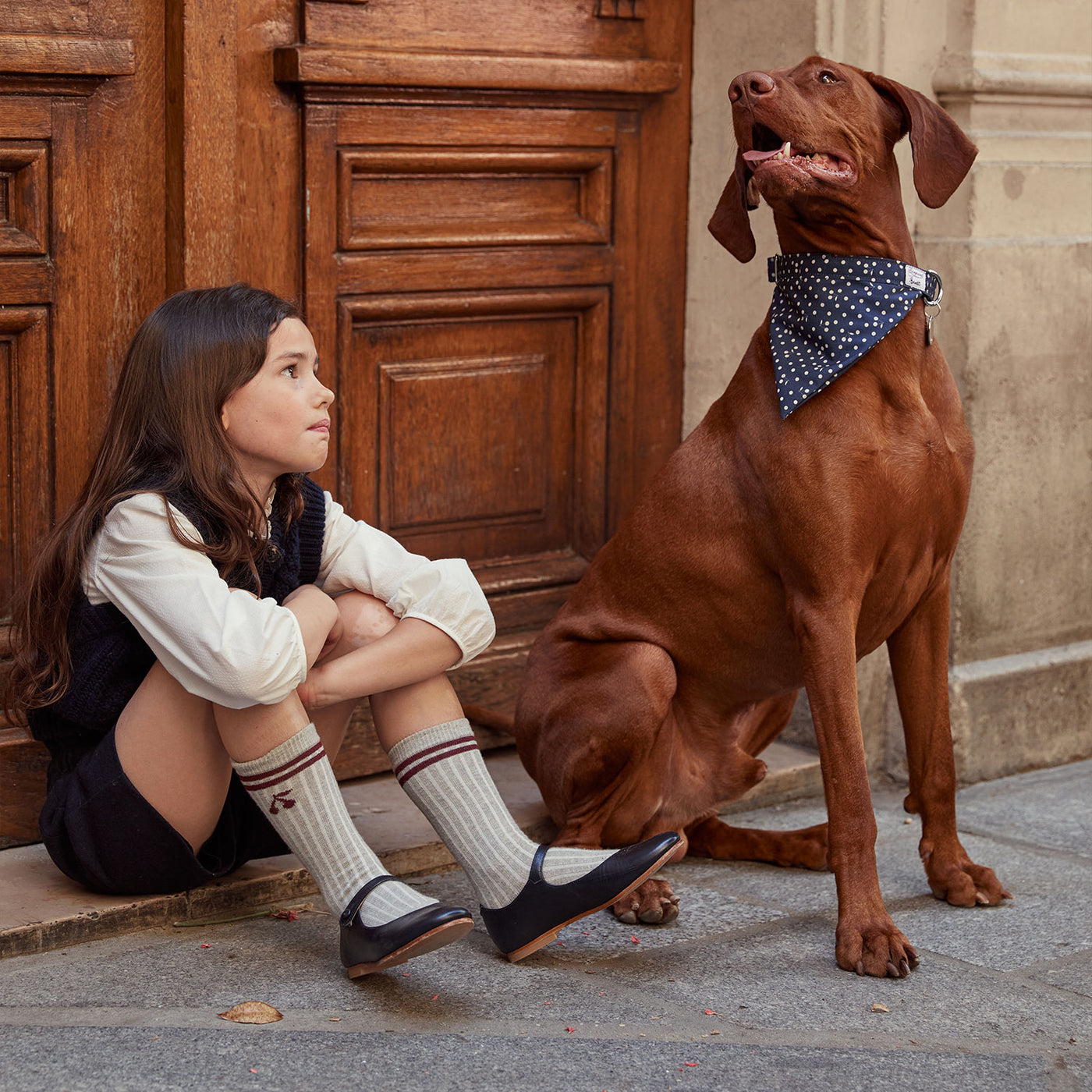 French Bandit is a new generation brand of accessories for cats and dogs which emphasizes durability and comfortable wear without compromising on style. Colorful designs and playful prints add a touch of whimsy to these sturdy, fashionable accessories. The products are hand-assembled in French Bandit's Parisian studios.